Business ethics is a system of ethical and moral beliefs that guides the operations and behaviors of a company and its employee. It displays an organization's goals, values, and how it conducts its daily operations.
Some ethical principles in many businesses include honesty, integrity, fairness, loyalty, respect, trustworthiness, corporate social responsibility, and accountability. Below are the benefits companies get when they implement good business ethics.
Good Public Image
This is the leading benefit organizations get from good business ethics. They make the company stand out among clients, shareholders, and partners. Customers are more likely to return to an honest company that contributes to society, is fair to its employees, and takes accountability for their mistakes. They are also more likely to suggest it to more people.
It will also attract more and better partners and shareholders, increasing the company's positive reputation and relationships. Investors are also likely to make repeat and higher investments in the company or refer more investors.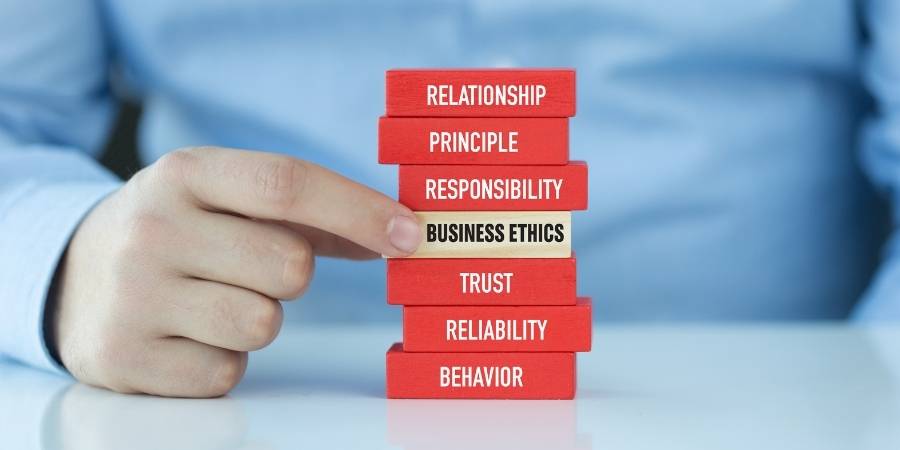 Employee Loyalty
Employees love working in places where they are appreciated, listened to, and cared for. With practices like fairness, employees are sure to get paid according to their job and get promotions according to merit.
Business ethics also help prevent any bad practices in the company, like bullying or discrimination because of color, race, religion, or gender. This increases employee retention, saving the company money and time they would have used to hire and train more employees.
It also makes the company stand out among competitors, increasing the chances of hiring the best talent in the market when it comes time to add to their team.
Good business ethics also create an open and free environment in the organization, making it easy for employees to communicate with upper-level managers. Since employees are the ones who interact on a more personal level with clients and have a hands-on experience with the organization's operation, open communication channels will help employees suggest more effective solutions to some issues in the organization.
This increases employee creativity, innovation, and satisfaction, making them more productive. This benefits the organization by increasing sales and avoiding issues like employee strikes or boycotts.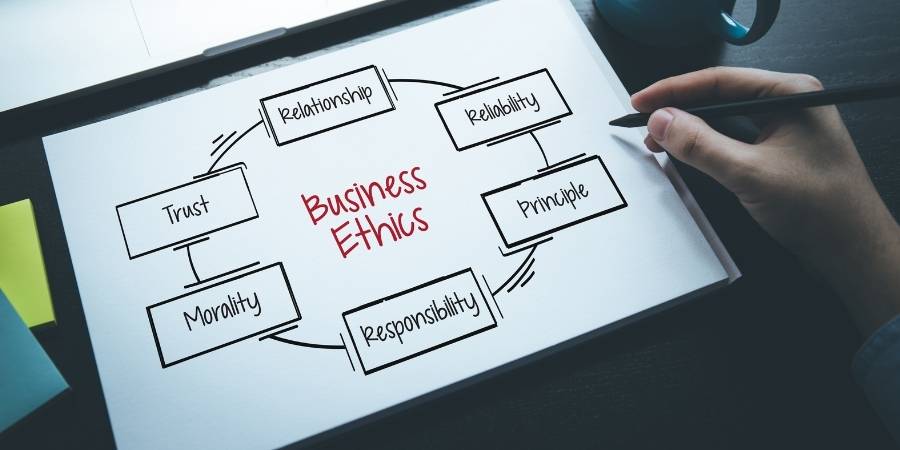 Reduces Company Losses
It does not take long for word to spread about a company, which also applies to negative aspects. When a company has negative practices or bad ethics, it will suffer in terms of negative reviews and low ratings. In the age of social media, it only takes a few clients to make negative posts or comments about the company for more people to see.
This affects the company by losing old clients and the inability to attract new ones. To reverse their image, the company will invest in positive publicity by increasing advertisements and partnering with well-known people like celebrities.
This sometimes does not work and requires the company to revise most of its operations. Through these efforts, the company loses more money than it would have if it had good ethics.
When the negative publicity spreads, the company's stock prices might also decrease, discouraging new and existing investors from buying them.
It might also result in authorities' investigation of the company, leading to its closure. Alternatively, the company might suffer irrecoverable losses, leading to its closure.
Conclusion
No matter the type and size of an organization, business ethics play an essential part in its success or failure. The key to having good business ethics is communicating with employees and customers. After developing ethics, managers should take their employees through them and be good role models.
Companies should also praise and reward employees holding up their ethics, encourage employees to report unethical behavior, and punish unethical employees. Managers should also ensure they are updated with business and society trends and update their ethics to match them.